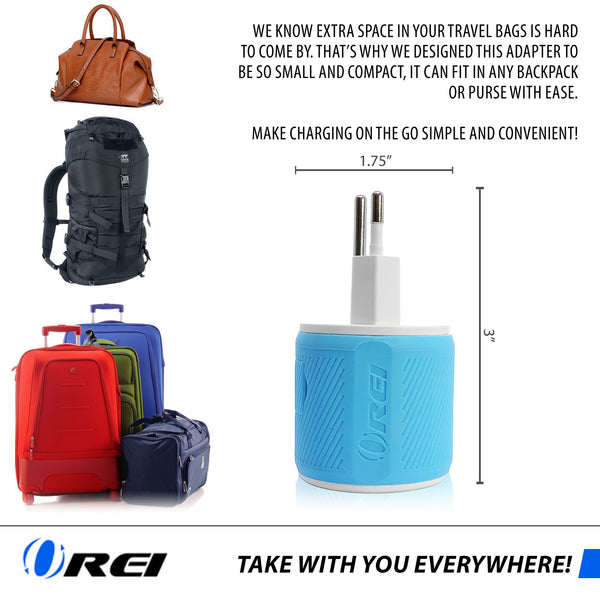 USA Input
Accepts plugs From USA Only.
better conductivity
New conductivity design - internal metal interfaces provides better conductivity.
max capacity
Max Capacity Up to 3000 Watt (max 250 Volt, 13 A).
make sure about plug
This Adapters only change the Plug it will not convert voltage. Make sure your device supports the voltage of the country you are travelling to.
More Information
How to use ?
Simple Plug and Play - Insert your device plug in to the adapter and plug the adapter into outlet. This adapter accepts 2-Prong and a 3-Prong Plug. You can also plug in any 2 x USB compatible devices directly into this adapter.
Product Video
Specification
Best For
Cell Phones, Laptops, iPads, Cameras, GPS,
Chargers and other dual voltage electronics
Other Features
Surge Protection, USB LED
USB Output
2 X DC 5V2.1A TOTAL
US Input
Accepts 2 USB and 1 INPUT
100% SAFE
CE Approved, RoHS Compliant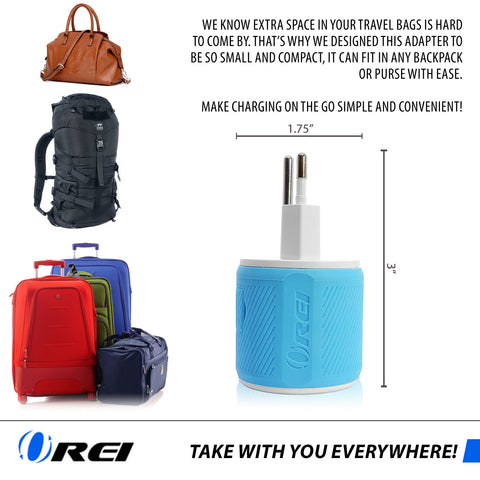 * Check the specifications of your equipment and the voltage standards for your travel destination prior to using the adapter without a voltage converter.